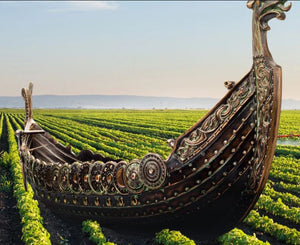 Weekend parking for 1 vehicle in the main car park
(excluding campervans)!
This ticket allows you to park in our main carparking field, which is located a short walk from the campsite.
ONLY Blue badge holders will be allowed to drive onto the campsite to unload, so if you are bringing a lot with you, please plan to carry it to the campsite.
If you book car parking and show up in a caravan/campervan, you are unlikely to have the space to stay. No refunds on tickets of parking will be given if you break the rules by showing up in a larger vehicle than you booked parking for.
Upon purchase, you'll receive you payment confirmation. This is your ticket. It is non-refundable from the moment of purchase.
You will be directed to the relevant car park once on site by a team member. Day, Disabled and Weekend parking are in separate locations on site.
Parking is sold separately. Parking is not included in the cost of any day or weekend ticket. Parking is not a permission for camping. You can only camp if you are staying for the weekend, no exceptions. No day ticket holders can remain on site over night nor can they sleep in the car park.