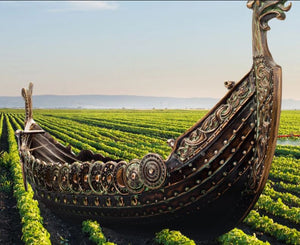 Weekend Campervan Camping Upgrade
(5m x 7m pitch)

You must also have a weekend festival ticket with this UPGRADE!
When we say campervan we mean any vehicle that you sleep in (so converted van, motorhome, RV, caravan, one of those tents that go on top of your car etc.)
This is an upgrade from a tent for a vehicle used to sleep in. Your vehicle will be located on the relevant campsite and not in the main car park.
Upon purchase, you'll receive you payment confirmation.
Hookups are NOT available. This is relevant as a tent upgrade for weekend ticket holders only. Campervans are only allowed in the booked campsite and not on the main car park.
You will be directed to the relevant space once on site by a team member. Day, Disabled and Weekend parking are in separate locations on site.
Quiet / Family campsite rules: no amplified music or loud noises allowed after 22:00. If you feel like chatting late with your friends, you're welcome to walk over to the main campsite and join others there. Please note the quiet campsite has strict late noise rules as it is close to neighbours and disturbing them can affect our ability to run the festival the following year so don't ruin it for everyone, if you're feeling loud or don't feel like going to bed early, go to the main campsite.
If you book car parking and show up in a caravan/campervan, you are unlikely to have the space to stay. No refunds on tickets of parking will be given if you break the rules by showing up in a larger vehicle than you booked parking for.